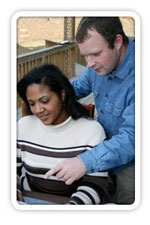 Cheap Online Traffic School that is Approved for Oakland
Don't be fooled by second-rate traffic schools who are just concerned about taking your hard earned money. At OaklandTrafficSchool.com, we mean it when we say we have the finest course online today in OaklandTrafficSchool.com. To prove it, we've set up our online traffic ticket classes with free trial options that allow you to complete an entire online course, not including the final exam. After you've tried our online course and you decide it's the smart choice for you, only then will you be asked to make payment. No additional fees. No hidden fine print. We guarantee you satisfaction, simple as that!

Why Doing an Online Traffic School Trial is a Smart Decision?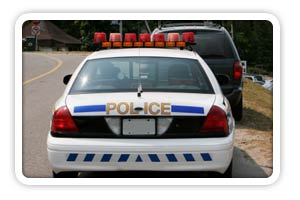 Completion Certificates Delivered
What good is a traffic school if you don't get the confirmation that you need? At OaklandTrafficSchool.com, we will send your certificate of completion either to you or to your California court (depending on your court requirements). And for an additional cost, we also offer certificate processing confirmation that will tell you if the court has dismissed your ticket or not.

Quality Customer Care with Oakland Traffic School
We may offer a very low traffic school price, but our customer service staff is second to none. We have a fully staffed friendly and understanding staff ready to assist you. Contact us by phone or email, whatever is easiest for you - we'll be happy to answer your questions in a friendly and timely manner! And don't worry, se habla espanol tambien!

View Your Progress and Save Your Information as You Go
Some traffic school companies will require you to complete their course all in one sitting. Not at OaklandTrafficSchool.com - we allow you to save your progress as you go along, letting you login and logout as you please. And we save your information for you so you will never lose completed work and can always go back and review past chapters.

Court Approved Traffic School Classes
When it comes to selecting a traffic school class, you don't want to fool around with a program that is not approved. If the course price you are paying is to good to be true, watch out for a company that may be just out to take your money. With OaklandTrafficSchool.com, you are guaranteed that our online Oakland traffic ticket course is court approved PRIOR to you paying us a cent. As you are guided through the registration process you will only be offered traffic school classes that are court approved for your ticket. Or you can always call us toll free if you're not sure!



Don't Guess When it Comes to Your Safety
Our online courses are backed by the leader in the Online Traffic School community- TrafficSchool.com. When you sign up with Oakland Traffic School, you get access to the best online course, fully equipped with the TrafficSchool.com promise - the best Court approved on line traffic ticket class available - now that's a on line traffic school you can trust!